Year 1 - Home Learning
Google Classroom
We have prepared a Google Classroom for you to access at home for homework and isolation work. Staff will be able to see who has joined the class. The content in the classroom is available to all. Staff will receive notifications when a student adds content.
If your child is isolating they will be able to access their learning from home. You will be able to leave messages and ask questions, but it is important to remember that our normal classroom rules for respectful behaviour will still apply when using Google Classroom.
To access this you will need to log in to use your school email.
Go to
This will take you to the Google Classroom page. You will need to sign in using your child's school email. Your child will know their email, the format of the email should be
name.surname@diss.stbenets.org
Once this is entered, you will need to enter their password. This will be Dissdiss unless they changed it last year. If your child cannot access their account, please speak to their class teacher.
You should now see the Year 1 folder icon, if not, click on the three lines on the far left top corner, this will give you a drop down list of available classrooms. To join the Year 1 class, you will need to enter the following code
gw4hjv3
This is case sensitive.
Great, you should now see our class page!
Other useful websites and activities linked to our learning.
Maths - Continuing to develop number fluency, addition and subtraction skills.
Topmarks - Number
Topmarks - Addition and Subtraction
Numbots
You will need your log in details to access the Numbots website.
English
Reading:
Your child has access to Reading Eggs, you can find their logins in their reading diaries. If you have any problems logging on, please let us know.
If you have books at home read these together. Encourage your child to read some of the words, join in with repeated sentences, answer questions about the text, make predictions about what they think will happen next and make comparisons to other books read.
Oxford Owl
You can also click on the link above to access books through the Oxford Owl website:
Please follow the instructions below:
'my class login' details:
Class Log in: Year One
Password: yearone2020
Select levels, Letter and Sounds Phase, 2 and 3.
Complete the 'Play Activities' too.
Writing:
Encourage your child to write about anything that interests them.
This may be in the form of a story, a list, a caption, labels, a poem or a report.
When writing sometimes it is easier to get your child to draw a plan of their ideas and to talk through what they are going to write before writing.
Encourage your child to use capital letters, correct punctuation, finger spaces, cursive letter formation, their phonic knowledge and a wider range of words.
Phonics:
Information on how we teach phonics in school can be found here.
To continue to support your child's phonic knowledge log onto: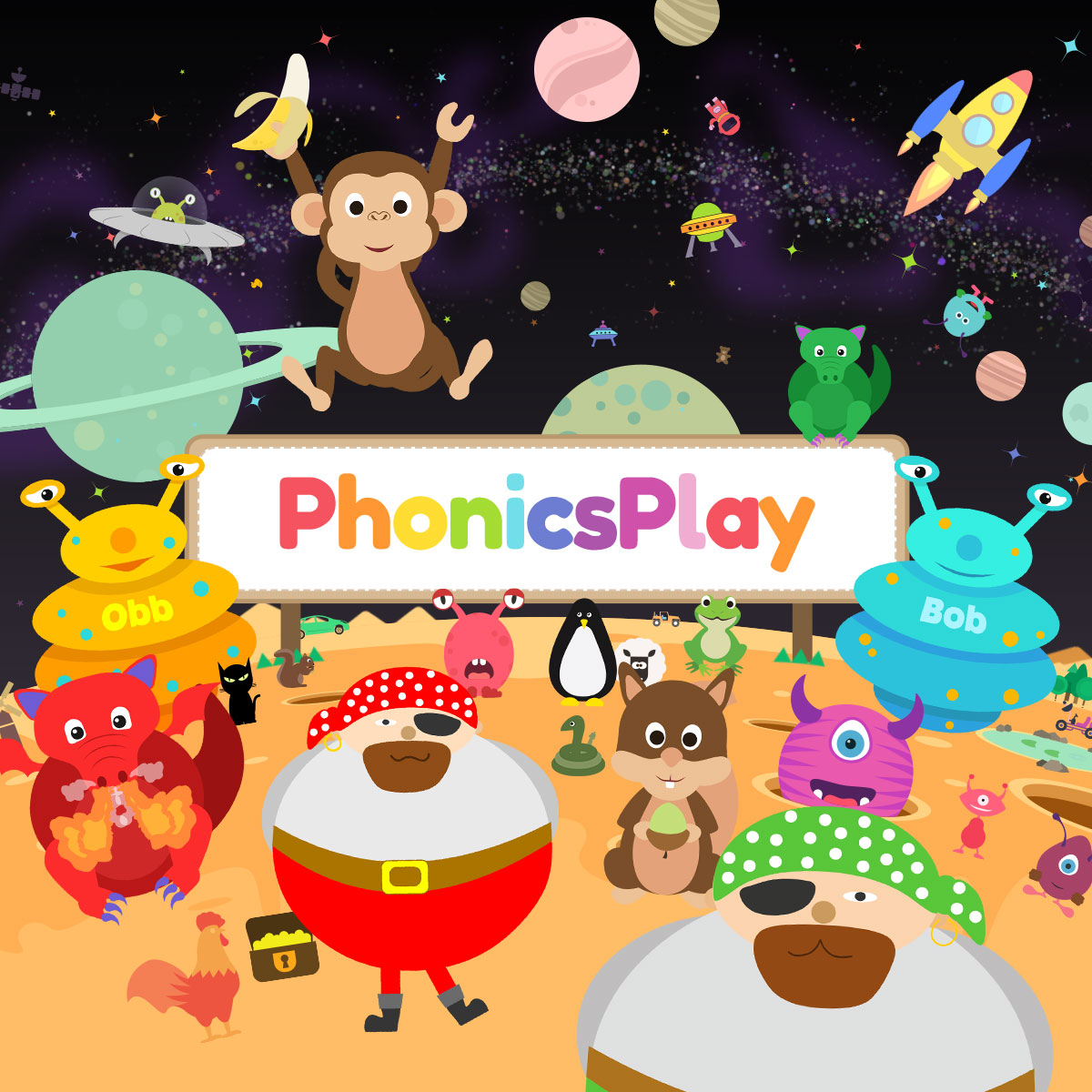 Phonics Play
Complete Phase 2 and 3 activities.
Topic:
Click on to BBC Bitesize to find a number of videos and activities to support all areas of learning: